6 Tips To Get Your Dream Job – With the COVID-19 pandemic long gone and a dooming recession headed our way, it is only right if you are worried about job security. The global economy is in turmoil now more than ever. And, yes my friends, we might be soon facing the unfathomable terror of unemployment. If you are currently in such a situation or worry that you might end up in unemployment, do not panic. If you are fed up with HR ghosting, or endless rejection emails, do not give up. If you are desperately looking to get a job within a month, you have come to the right place. Simply follow the below 6 tips to improve your chances of securing your dream job.
#1 Update your LinkedIn
It is common knowledge that LinkedIn is the most powerful platform for finding yourselves a dream job. There are also many other similar websites such as Indeed, Monster, Reed, etc. that serve the same purpose. The major advantage of LinkedIn is that it enables users to become actively part of any professional network and connect with potential employers informally. For more reasons why LinkedIn is important for you, check out our post below.
#2 Update your resume
Hiring managers and HRs love nothing but a good resume. It is the piece of paper that employers use to understand your qualifications and capabilities better. In other words, something that employers use to judge you. Remember, first impressions are the best impressions. So, if you are a highly accomplished person but your resume looks basic, your chances of getting an interview are low. Equally important is a resume well-tailored to your dream job roles. Such a targeted resume could potentially help you get through the ATS as well as land you interview opportunities. For guidance on target resume writing, check our post below.
#3 Don't be lazy to Write A cover letter
Ahh, the cover letters!! Some might find it annoying when they ask you for a cover letter as part of the job application. Some might even skip the job application because of this😈. And yes, I agree, it can be a pain in the ass😒, especially after filling in so many details in the application. But never underestimate the power of a good cover letter, for it can go a long way. Treat it as a bonus opportunity to connect with the hiring manager. This gives the employers also an additional opportunity to understand you better, apart from your resume.
POSTS YOU DON'T WANT TO MISS
#4 don't be shy. ask for Referrals
Referrals from current employees work wonders, both for you and your referrer. Yes, you heard me right. An additional boost to your job application and an additional income for the employee (in many companies), if you successfully secure the job. This is also one of the main reasons to stay active on LinkedIn and grow your professional network. You can also email the hiring manager/recruiter directly and share your details with them which will help you to stand out from the other 100+ applications.
#5 please read the Job Description
You might be receiving endless rejection emails, despite doing everything in your power and wondering what is wrong, or the world is so unfair. One of the main reasons for this is the job descriptions. Quite often we do not fully read and understand the job description in the advertisements, but simply apply in to hope to get an interview chance. But if your resume, cover letter, and job requirements do not match, how would you get an interview chance?
Just because you believe you are capable of doing the job, doesn't mean the company understands it. That's why it is important to have impressive targeted resumes, and cover letters, and fully understand the job responsibilities. This way you can always save time and disappointment from those rejections.
#6 YOUR Consistency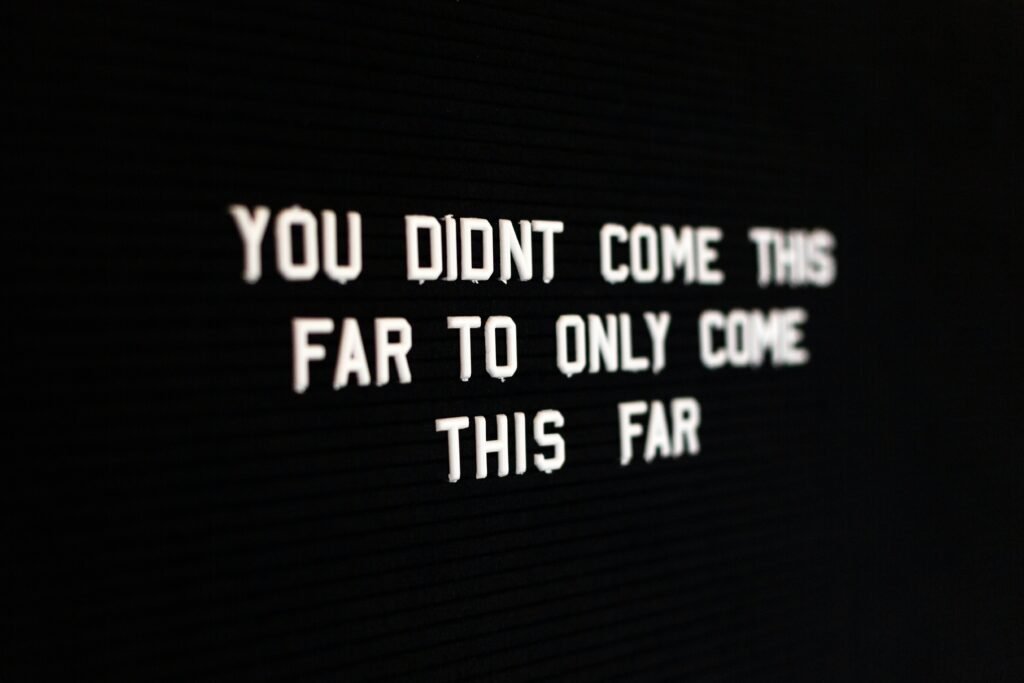 Last but not the least, do not give up. Finding a job of your dreams, or any job for that matter IS NOT easy. It is one of the adulthood times that transform you as an individual. The key to overcoming such a challenging period is by keeping yourself motivated, relentlessly applying to jobs, and believing one day would all be worth the effort.
If you found this article useful and want more posts like this, subscribe to Just A Library.
Stay Tuned !! Stay Updated !!
WHAT'S YOUR REACTION ON THIS?