Bank of Dave Movie Review – Bank of Dave is a Netflix feel-good drama based on real events. Some of you may have watched the documentary on Channel 4, it is the true story of how self-made Burnley businessman and millionaire Dave Fishwick decides to start his own local bank after years of financially assisting his local community and donating the profits to the charity.
In order to make the plot more engaging, this movie, like all others that are based on true stories, is heavily fictionalised. However, with the inclusion of romance and a courtroom showdown scenes, director Chris Foggin took the fictionalisation to a new level. lol Well, Is the movie Bank of Dave worth watching? Join me as I take you on a full tour of the cast and storyline of this Bank of Dave Movie.
Before we proceed further if you are new here, please subscribe to our magazine – Just A Library to receive the most recent updates and newsletter.
LIKE WHAT YOU READ? WHY NOT SUBSCRIBE?
---
Bank of Dave Movie Trailer
Let's watch the trailer together before we dive into more details about the film. Here is the link to the Bank of Dave movie trailer – click here.
Bank of Dave Movie Cast
Movie Name – Bank of Dave
Genre – Feel Good/Comedy Film
Director – Chris Foggin
Writer – Piers Ashworth
Main Stars – Joel Fry, Rory Kinnear, Hugh Bonneville, Phoebe Dynevor, Jo Hartley, Angus Wright
Released – 2023
Bank of Dave Movie Review
Dave Fishwick (Rory Kinnear) is a self-made businessman and the proprietor of Fishwick Motors from Burnley who lives his best life while also financially supporting his local community by lending money to them, assisting them in starting their businesses, and donating the profits to charity.
The film begins shortly after the 2008 recession, with Dave (Rory Kinnear) enjoying some quality time with his wife and friends in a pub. He meets a friend there who took out a loan from Dave and has now returned the final instalment. He also advises Dave to open his own bank in exchange for his assistance in reviving the town's small business economy. On the way back home, Dave tells his wife, Nicola (Jo Hartley), that he likes the concept of establishing a local bank for the people of Burnley. But there was one sticking block: no banking licences had been issued in the United Kingdom in 150 years.
Knowing the legal problems, Dave hires a London corporate lawyer, Hugh (Joel Fry), to deal with the regulators and assist him in removing the roadblocks to establishing the bank. Hugh unwillingly goes Burnley, meets Dave, spends some time there, and falls in love with the concept and the people. He also meets Fishwick's niece, Alexandra (Phoebe Dynevor), a hardworking NHS worker in Burnley who is very much interested to start a free walk-in clinic for those who don't suffer from major illnesses but only require the attention of general physicians. Well, who can resist the allure of the renowned Duchess of Hastings? (from Bridgerton).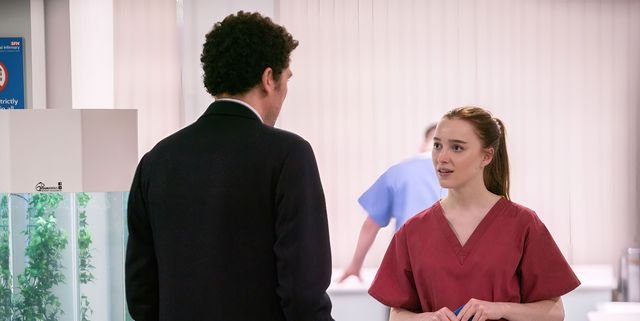 This is where the film becomes more fictional. The romance between Hugh (Joel Fry) and Alexandra (Phoebe Dynevor) is forced and shows as an attempt to turn the movie into a rom-com rather than a drama. Well, in my perspective, this simply did not work out.
Returning to the plot, Hugh then returns to London and applies to the FRB to open a bank. This is where the film shifts into the next gear. Long story short, Dave suddenly gets arrested for a loan sharking. Hugh later discovers that it was because of the money he lent to his close friend Maureen's (Cathy Tyson) husband's funeral service and invoiced it in Fishwick Motor's finance because Maureen's didn't accept the money for free. Dave and Hugh resolve to challenge this in court because failure to do so would make Dave ineligible to start a financial institution.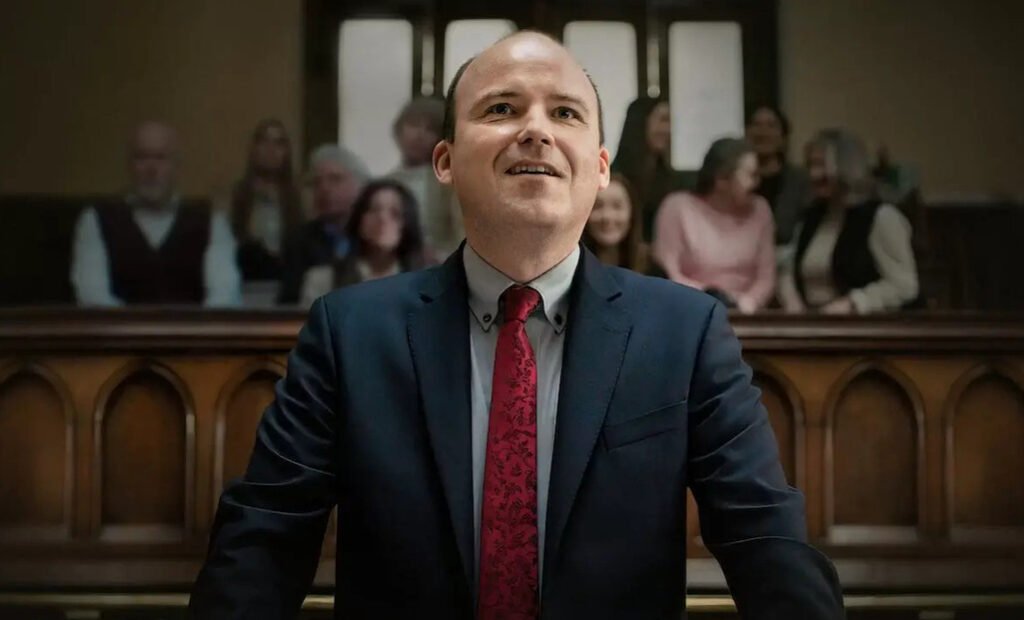 This courtroom situation is one that I find appealing. But did that actually happen in real life? Was there a courtroom showdown? Sadly, no! Anyway, Hugh not only wins the case for Dave, but also demonstrates to the court that FRB is the one responsible for Dave's abrupt arrest. To keep this issue under control, the FRB agrees to grant him accreditation to establish a bank in Burnley, but they also imposed some more strict criteria, such as the entity having a fully automated IT system to oversee lending and Dave to deposit 12 million pounds in the next 90 days to prove his liability to run this financial entity.
Dave attempted everything he could to get the money by mortgaging his house and his business, but he came up some millions short. This is where Hugh jumps in again and proposes an idea of running a fundraising concert featuring actual Def Leppard. Again, none of this happened in real life, but it was the turning point in the film that led to a satisfying conclusion. Again, I don't want to spoil any of the major plot twists and turns. I'll leave it to you to watch and enjoy. Dave finally succeeds in raising the 12 million pounds and, as a result, becomes the first person in the last 150 years to be given permission to start a bank.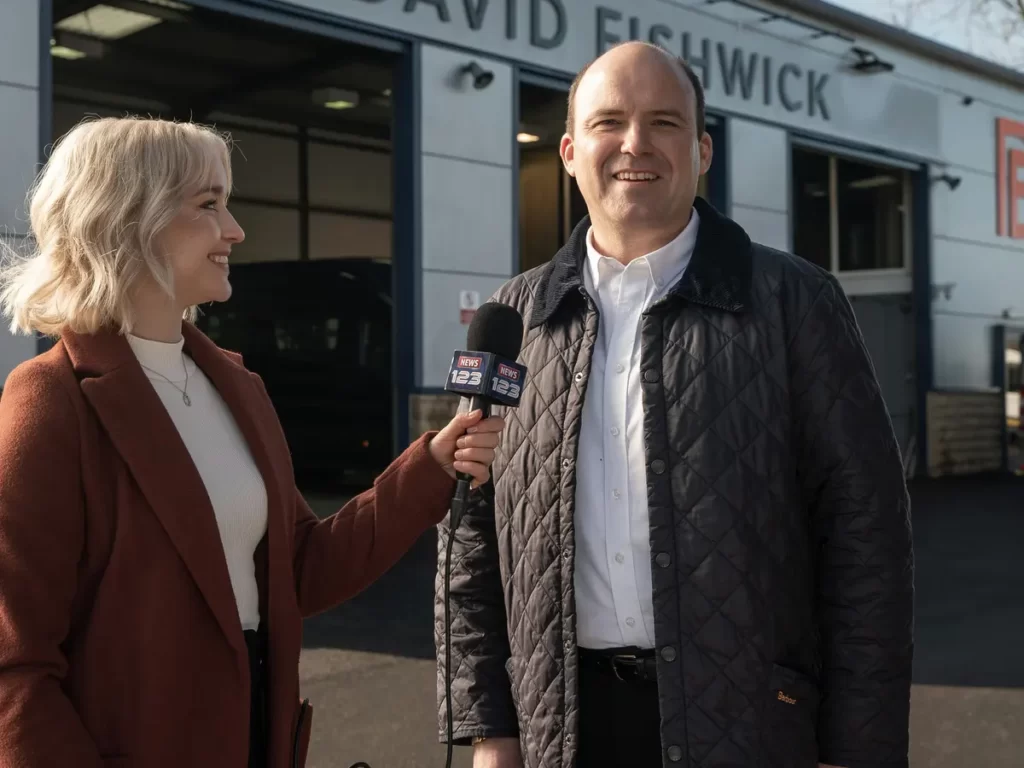 Coming to the downsides, as I already stated, the romance sequences between Hugh and Alexandra did not work out. Furthermore, the storyline could have been more complex, as the barrier in the form of financial bank elites and the way to beat them at their game felt rather simple. It couldn't have been easy to clash with those who have been in charge of the bank institutions for decades. However, Bank of Dave is all about good vibes, good work, and how it will all pay off in the end. Hence, I would say the movie Bank of Dace is a very good watch.
Just A Library Rating – Bank of Dave (2023)
Bank of Dave is all about good vibes, good work, and how it will all pay off in the end. Hence, The movie Bank of Dace is a very good watch!

Just A Library Rating – Bank of Dave (2023)
Is Bank of Dave A Real Bank?
Like everyone else who didn't watch the Channel 4 documentary, I Googled to see if the Bank of Dave was indeed a real bank and if the Bank of Dave is a true story? "Sort of!!" is the answer.
Burnley Savings and Loans, the fictional Bank of Dave, is still formally awaiting regulatory certification as a bank from the Prudential Regulation Authority and the Financial Conduct Authority, despite the fact that the movie had a happy ending. But, even though the film is fictional, seeing Dave Fishwick triumph over posh corporations will make you smile for sure.
Have you seen the movie Bank of Dave? What are your thoughts on the movie? Do share with me in the comments below.
LIKE WHAT YOU READ? WHY NOT SUBSCRIBE?
---
You Might Also Like
WHAT'S YOUR REACTION ON THIS?