Extraordinary Attorney Woo Season 1 Review – It was yet another day at Hanbada, one of the top law firms in South Korea when someone enters senior attorney Jung Myung-seok's office. She introduces herself as Woo Young-woo and goes on quite oddly for the viewers, "Kayak, deed, rotator, noon, race car, Woo Young-woo". And so, we introduce you to the lovely Woo Young-woo and her adventures being the first autistic attorney in South Korea at a top Korean law firm.
Extraordinary Attorney Woo Season 1 Trailer
Extraordinary Attorney Woo has been all the rage since it first aired on 29th June, 2022 on ENA. It went on to become a global favorite while achieving extremely high ratings in South Korea and becoming the eight highest rated drama in Korean cable history! It has been loved so much by the viewers that the production team is positive about a season 2 of the show sometime in 2024.
ALSO READ: The Glory Review: Season 1 – What's The Hype About?
Extraordinary Attorney Woo Season 1 Plot
Extraordinary Attorney Woo follows the life and adventures of an autistic attorney, Woo Young-woo. After graduating from the top law school in her country with honors, Young-woo found it difficult to get a job due to being autistic until she joined Hanbada. At Hanbada, her co-workers initially find her behavior odd and difficult, question her abilities due to her special condition until she proves her excellence time and again in her cases.
Extraordinary Attorney Woo Season 1 Review
Watching Extraordinary Attorney Woo is like basking on a sunny day, a cool breeze dancing with your hair, a lemonade in hand surrounded by the laughter of the people you love. It has that feeling of being home, of warmth and cheerful delight. There is a reason why this kdrama has become so popular and is loved by people of all ages.
The highlight of the show in terms of performance is hands down, our lead woman playing Woo Young-woo, Park Eun-bin. Extraordinary Attorney Woo is definitely her best performance. Her gestures and mannerisms as Young-Woo makes the character come to life and makes her vibrant enough to be adored by fans across the world.
Young-woo's character also goes through many new experiences for instance learning to and conquering the revolving doors in her office building, a seemingly simple task but a great challenge for her. The show through Young-woo's character also sensitizes the viewers about the challenges and needs of autism and that not every autistic person is the same. It helps the viewers understand autism as a spectrum which cannot be judged or tackle with by a common yardstick.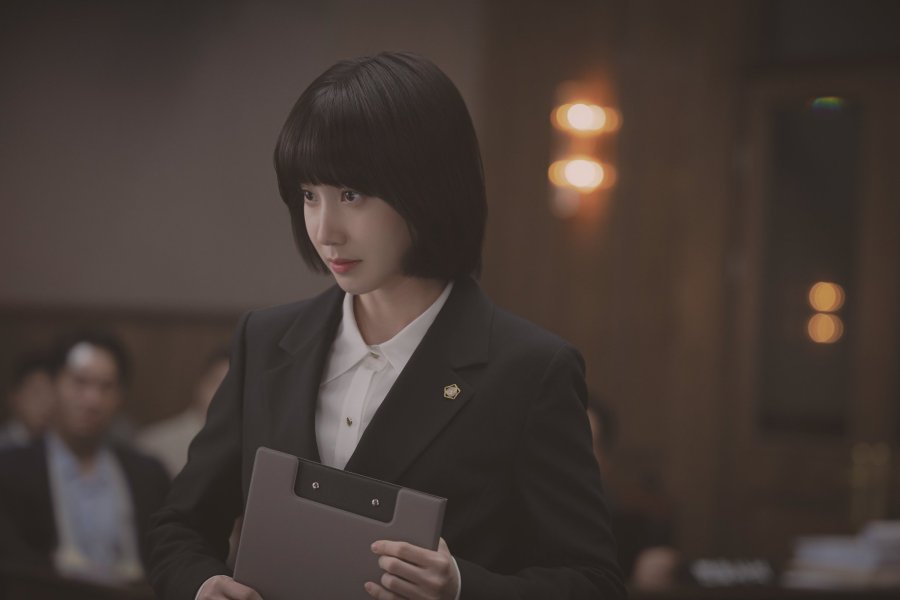 The relationships between the characters, be it romantic relationships or friendships are also a source of healing and warmth. For instance, Young-woo's friendship with her childhood friend Dong Geu-ra-mi and their iconic greeting has fans bombarding their own versions on social media sites. Young-woo's college friend Choi Su-yeon, supports and looks after her when nobody does. Her romantic interest in the show, Lee Jun-ho played by Kan Tae-oh, has fans swooning. We mean, what kind of a guy dresses up as a whale to protest for whale welfare just because the person he likes cares too much about whales!
ALSO READ: Stromboli Movie Review – Discover Yourself and Face Your Fear
Extraordinary Attorney Woo is a lovely, heartwarming kdrama which does not just play out the story of an autistic character but also, along the way touches upon difficult ethical questions. It's definitely not your regular legal kdrama. For instance, in one of the cases, the show questions the institutional pressure on school children. The Korean education system is known to be merciless and rigorous. School children are often studying till late at night or attending after-school classes. More often than not, there is no social life for children to just enjoy their childhood. This idea is questioned by the idiosyncratic character of Bang Gu-ppong who announces that:
"Children have to play right now. Later is too late. It's too late after getting into university, after getting a job and after getting married. Playing with marbles, taga, Red Rover, double dutch. Later is too late. In a life full of anxiety, it'll be too late too find the only way to happiness."
Extraordinary Attorney Woo Season 1 Review – JAL Rating
All in all, JAL gives Extraordinary Attorney Woo a smashing 5 out of 5. It is definitely worth a watch and re-watch since it fills you up with all the yummy good energy that you'd need to tackle a difficult day. Don't think and watch the first episode of Extraordinary Attorney Woo on Netflix! Until next time, happy binging!
You Might Also Like To Read
WHAT'S YOUR REACTION ON THIS?