Naruto Anime Review – Created by Masashi Kishimoto, Naruto is a manga and anime series in Japan. The plot revolves around Naruto Uzumaki, a teenage ninja who aspires to be the Hokage, or village head. The series is noted for its themes of perseverance, the worth of hard work, and the significance of never giving up on one's aspirations. Join me to learn more about the series – Naruto and why I think it is worth watching for all ages. 
Before we proceed further, if you are new here, please subscribe to our magazine – Just A Library to receive the most recent updates and newsletter.
LIKE WHAT YOU READ? WHY NOT SUBSCRIBE?
---
Naruto Anime Review
Naruto's story begins with our protagonist being an outcast in his town. His peers routinely mock and dismiss him, seeing him simply as the host of the Nine-Tails, a terrible demon that assaulted their town years ago. Despite this, Naruto is determined to become the Hokage and be acknowledged as a formidable and renowned ninja.
One of the series' key themes is perseverance and it definitely one of my favourite take away from this series. I am sure every viewer of this series will be  motivated by Naruto's unwavering will to succeed in becoming the Hokage in spite of all the obstacles in his way. He truly embodies the motto "never give up." Throughout the series, Naruto experiences numerous challenges, from powerful foes to the loss of loved ones, yet he never loses up on his quest. He always finds a way to persevere and triumph.
Another key subject in the series is the value of hard effort. Naruto's advancement as a ninja is the outcome of his consistent training and dedication. He never takes quick routes and constantly puts in the necessary work to grow stronger. He is also constantly eager to learn new techniques and talents, never satisfied with what he already knows. For the audience, this serves as a reminder that anything worthwhile involves effort and commitment. Sometimes, the end result might take longer than you expected, but I am sure you will get paid for your hard work and commitment. 
Furthermore, the series focuses on the importance of loyalty, friendship, and interpersonal bonds. Naruto's connections with his teammates, particularly with his squad, play an important role in the anime. Naruto develops strong ties with his teammates, who become his closest friends and allies throughout the series. They provide as a constant source of support and inspiration for one another as they go through difficulties, providing a reminder that we all require friends and allies to get through life. Again, the takeaway here for the viewers is to build up a strong relationship with your friends. No matter what, your friends will be there for you if you are loyal, honest and believe in your friends whatever the case. 
In the course of the series, a number of characters make the ultimate sacrifice for their friends, loved ones, and villages, which also touches on the concept of sacrifice. This adds emotional depth to the show and helps the audience understand the gravity of their choices, such as the costs of war and the cost of peace. This definitely applies to real-life issues as well. We all experience difficult situations in our lives and had to sacrifice sometimes, but trust me when I say that not every day of the year is going to be the same and if you are sacrificing something now you need to keep your heads down and keep going as something even better will be waiting for you in the long run for sure. 
Overall, Naruto is a series that people of all ages should watch. You'll be on the edge of your seat the entire time because it is an intense, emotional, and well-written story. Of course, this series is a hell long series, but I would recommend you watch all the episodes to avoid doubts after skipping some episodes. But, if you want to you can check out some websites which recommend skipping some unimportant episodes. It is indeed worth watching and became one of the favourite anime series of all time. So, if you're seeking a nice anime to watch, Naruto is an excellent choice.
Have you watched the anime Naruto? what are your thoughts and comments on this anime? Let me know your thoughts in the comments below.
Posts By The Guest Author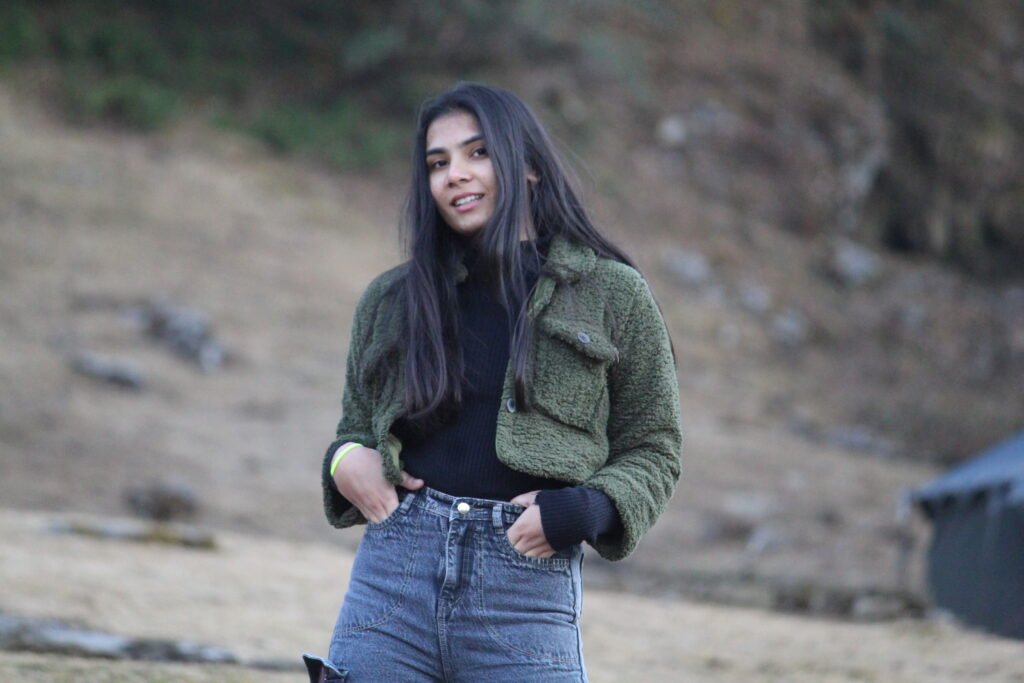 Author Name – Reet Saini
About – Hi, I'm Reet. I'm someone who loves spreading smiles and rays of hope. I believe words are stronger than any power as words can either break your heart or can make your days brighter. I choose to brighten every day and I hope you do it too.
---
If you are also passionate about writing and looking for a platform to raise your thoughts, reviews, and suggestions to the wider world? Don't worry! We got your covered!! Join us under our GUEST AUTHOR PROGRAM and start writing right away! – Click here to know more.
LIKE WHAT YOU READ? WHY NOT SUBSCRIBE?
---
You May Also Like
WHAT'S YOUR REACTION ON THIS?