Do you find yourself craving a sweet treat quite often? Especially the infamous, mouth-watering Bread Halwa after a heavy dosage of Biryani? Then, my friend, you're in luck!!
Bread Halwa is one of the yummiest and also easiest to make. It's a Win-Win right?
So, we're gonna save you from your cravings and help you make some yummy, aromatic Bread Halwa recipes quick and at the convenience of your home !!
Ingredients
White Bread – 5 loaves of bread
Milk – 2 Cups (200 ml Approx.)
Sugar – 1 cup
Cashew nuts – As required
Ghee – 3 tablespoon
Khoa ( Thickened milk ) – As required (Optional)
Oil for frying – As required
Preparation – Yummy Bread Halwa Recipe
Cut out the crust and cut the bread into two pieces.
Heat the oil in a pan to deep fry the bread.
Once the oil is hot enough, fry the bread pieces until they turn brown. ( Caution: Do not burn the bread )
Now boil 2 cups of milk in a pan.
Once the milk starts boiling add 1 cup of sugar and start stirring until the sugar dissolves.
Now add the fried bread pieces and 1 tablespoon of Ghee.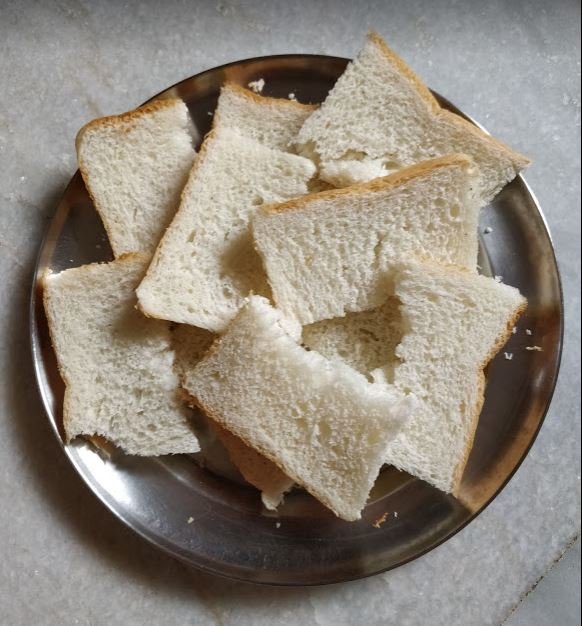 Do not mash the bread. Let it boil in the milk in a medium-low flame until the bread absorbs the milk
Add rest of the ghee and the roasted Cashew nuts when 90% of milk is absorbed. Give the dish a good stir and switch off the stove.
Garnish the sweet with more nuts and Khova while it's hot in the pan.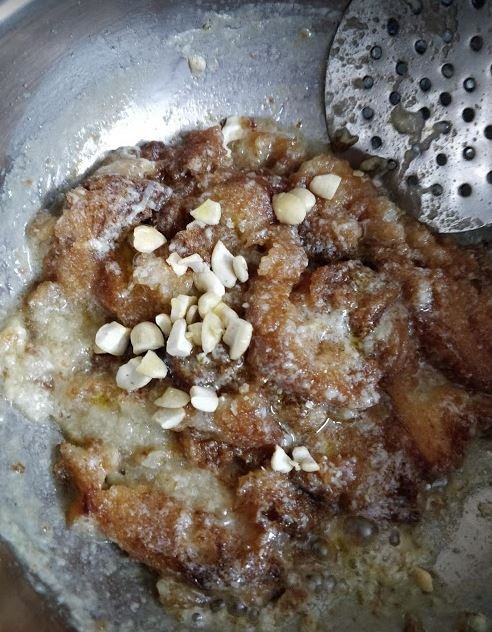 Our tasty Bread Halwa is ready. Yes, we told you it's that simple and quick.
Tips:
You can make some modifications to the recipe as below:
Shallow fry the bread in Ghee for better aroma instead of deep frying in oil
Add any dry fruits of your choice
Replace some amount of milk with milkmaid
Avoid Khoa ( Thickened milk ) if not available
Hope you all found the recipe quick and easy. Post your comments and queries regarding the recipe, we are happy to answer all!!
Do try the recipe and share us your experience and photos to get featured on our social media pages. Also, don't forget to take a look at our other recipes – CLICK HERE.
Subscribe to Just A Library for more interesting news on various domains.
WHAT'S YOUR REACTION ON THIS?