Best Buffet Restaurants In Chennai – Namma Chennai is home to various great restaurants, with many cuisines. Right from South Indian, Arab, Italian, English, Mexico, etc. buffet restaurants give us the benefit of enjoying those cuisines at an affordable price. There is a wide range of affordable buffet restaurants in Chennai you can try out. So, buckle up and join with us to check out the 20 Best Buffet Restaurants In Chennai.
Before we proceed further if you are new here, please subscribe to our magazine – Just A Library to receive the most recent updates and newsletter. We also gathered a list of best rooftop restaurants in Chennai. Click here to know the full of 13 best rooftop restaurants in Chennai.
LIKE WHAT YOU READ? WHY NOT SUBSCRIBE?
---
Best Buffet Restaurants In Chennai
1. 27 Culinary Street

Address: 27, 27/28, Dr Radha Krishnan Salai, Dwarka Colony, Mylapore, Chennai, Tamil Nadu 600004, India.
The first restaurant in our list is the 27 Culinary street. It is not just another barbecue buffet. This buffet restaurant has one of the coolest ambiences in our list. I would say both the Vegetarian and Non-vegeterian options are really good here. The must-try dishes are veg cutlet, malai chicken, and Fish fingers. They also serve prawn, mutton seekh kebab, chicken tandoori etc. Last but not the least, they also serves Dosas. Yep!! Who will say no to Dosas even if you are in a buffet restaurant. Below are the prices. They have also opened a new branch in OMR now.
27 Culinary Street Price
Lunch
Monday to Friday – ₹729
Saturday and Sunday -₹829
Dinner
Monday to Friday-₹749
Saturday and Sunday-₹829
For kids all day: ₹399
FAQs
Are the dishes similar to a Barbecue restaurant?
No. The dishes are not similar to a Barbecue restaurant.
What are the signature food dishes in 27 Culinary street?
There are several live counters for chaats, pasta, Kothu parotta, Mongolian stir fry (veg & non veg), and desserts such as hot jalebis, chocolate Pani puri, and cold stone ice cream with our choice of toppings. All of this is in addition to the standard buffet spread.
2. Palmshore Restaurant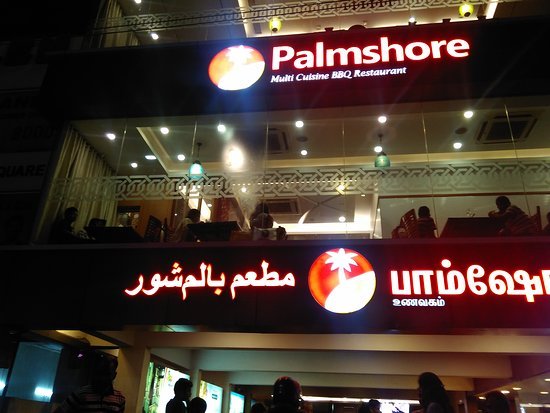 Address: 8, Mount Poonamallee Rd, Park Dugar, Ramapuram, Chennai, Tamil Nadu 600089, India.
This is one of Chennai's best non-vegetarian restaurants in Chennai and my favourite go to place when I was working near the DLF. Palmshore is known for its delicious Arabian and Persian cuisine food. Yemeni food Mutton mandi, Pepper BBQ are some of the must-try dishes here. This restaurant provides a premium ambience and food quality is really amazing. Palmshore do have many branches all around chennai but I've tried the Ashok Nagar branch, and the one in Ramapuram and both are really good. Below are the prices.
Palmshore Restaurant Price
Lunch – (Vegetarian) -Fri-Sun – ₹575 + TAX
Lunch – (Vegetarian) -Mon-Thu -₹550 + TAX
Lunch – (Non-Vegetarian) – Fri-Sun – ₹625 + TAX
Lunch – (Non-Vegetarian) – Mon-Thu – ₹599 + TAX
FAQs
What kind of cuisines are served in the Palmshore Restaurant?
Arabian, Persian, Biryani, BBQ, Mughlai, North Indian.
Is the Palmshore Buffet worth the price ?
Yes we definitely recommend that the buffet is worth it. You can try various Arabian, Persian dishes at this price point. 
3. Splendour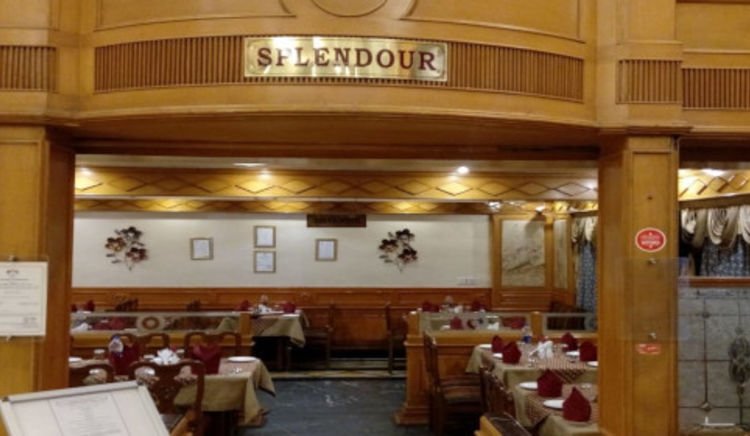 Address: Red Cross Rd, Egmore, Chennai, Tamil Nadu 600008, India
The restaurant is famous for its buffet. Both the lighting and the ambience are excellent. It's good in terms of food. The location is ideal for a meal with your family, and the best feature is that they are open late, which is handy for last-minute planners like us. Below are the Splendour buffet prices.
Splendour Buffet Price
Vegetarian:₹ 649/-
Non Vegetarian: ₹800/-
FAQs
Is the Splendour buffet unlimited?
Yes, the buffet is unlimited like other buffet restaurants.
What types of foods are available in Splendour?
This is unlike any BBQ buffets. This menu is quite different. The food dishes range from Mutton Seekh Kebab, Fish Finger, Potato Cheese balls, Murgh Dum Biryani,  Chicken Biryani, Pasta, Fries and Pastries, etc.
4. The Greenhouse
Greenhouse is another unique buffet in Chennai. Their menu includes tasty Grills, Live Barbecue, and a Buffet with a variety of salads, a live chat counter, a live sushi counter, a live cold stone counter, filling main courses, and an amazing variety of desserts. The amazing thing about this place is that it serves Jain food. If you are in Chennai, do not pass up the opportunity to enjoy lunch or dinner at the Greenhouse. Below are the prices.
The Greenhouse Buffet Prices
Lunch
Monday to Friday-₹ 850/-
Saturday and Sunday-₹ 925 /-
Dinner
Monday to Friday- ₹875/-
Saturday and Sunday-₹925/-
FAQs
Why is the Greenhouse unique ?
As the name suggests, none of the food prepared here has any preservatives or colors added, you can also strike a conversation with the chef, who will explain the preparation in detail.
What kind of Jain dishes are available in the Greenhouse?
The famous meal in Jain cuisine is the "Greenhouse Barbecue Meal Box", followed by other North Indian breads and sides. As a person who has tasted Jain foods I'd definitely recommend Greenhouse for Jain food.
5. The Brick Oven

Brick ovens buffet starts from Breakfast, which is not the usual in buffet restaurants. If you are looking for a premium experience, from our experience we'd say this is the place, and the quality of the food is amazing.
The best part is that there are a variety of Mediterranean, Asian, North Indian, South Indian and Continental cuisines available. Everything from the salads to the main course was delicious. If you are looking to experience a premium ambience and try new food, then this is your place. Below are the prices.
The Brick Oven Prices
American Breakfast-₹ 500/-
Healthy Breakfast-₹ 450/-
Continental Breakfast-₹450/-
English Breakfast-₹500/-
FAQs
2. Does brick oven only has breakfast buffet?
Yes, the buffet is applicable for only breakfasts, and the lunch, and dinner are not buffet menus.
6. Famous Theory
This is a casual restaurant that serves North Indian, Oriental and Chinese cuisine. A highly rated spot in Sholinganallur. The interior features a wooden roof, antique lights, and wall painting. Artificial plants gave us a pleasant feel. We recommend trying their Madras Mutton Masala, Cheesy Nachos, Peri Peri Chicken Sandwich, and Chicken Wings.
Famous Theory Prices
Lunch and Dinner- ₹700/-
FAQs
Is the famous theory restaurant a must try?
If you enjoy non-vegetarian cuisine, this is a must-try. They have a wide range of non-vegetarian dishes that will make your mouth drool.
7. Sigree
Sigree is a good option if you prefer Northern Indian cuisine – their kebabs and starters are consistent, and the dals and gravies on their buffet are usually of high quality. We recommend – Tiramisu, Chicken Biryani, Kokum Sharbat, Methi Murgh.
Monday to Friday: ₹585 (Vegetarian) /₹635 (Non-vegetarian)
Sat and Sunday -₹635 (Vegetarian) / ₹685 (Non vegetarian) including taxes.
FAQ
Is this a good place to hangout for buffer lunch with college mates ?
Yes. Good place for a buffet. Value for money. It is an excellent place for great food, great service and great ambience.
Is this similar to a Barbeque restaurant ?
Not really. The food dishes are predominantly North Indian and Tandoori cuisine additionally they serve chicken and paneer kebabs.
8. Times Square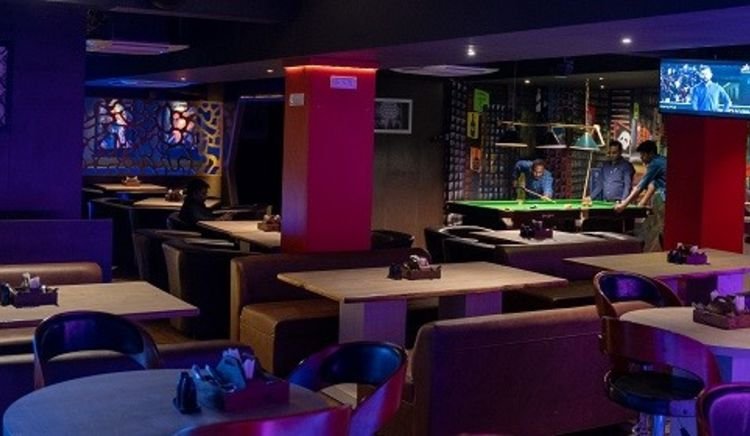 Times Square is a nice place to hang out with friends and family. The ambience, music, and food were all fantastic.
It is a place where you can taste the delicacies of Morocco, Italy, Spain, Korea, India, America, and Mexico. We recommend trying the Battered Shrimp, Chicken Fried Rice, New York Style Chicken Strips.
Buffet: ₹699/-
FAQ
Is this place ideal for families ?
Yes, it's a family place. But not for casual dining with kids since they serve liquor.
Is there an age limit for entry ?
Yes. Since liquor is served, the entry age is 21 and above.
9. Zaitoon Multicuisine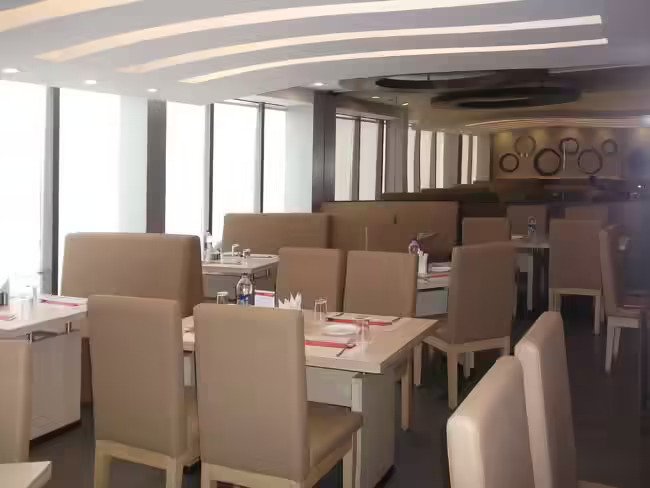 Zaitoon needs no introduction in Chennai. Their menu primarily focuses on Arabian dishes along with BBQ. From our visit, we recommend trying Chicken Lollipop Saucy, Tandoori Chicken, Chicken Biryani, Dragon Prawn, and Al faham dejaj. If you enjoy vegetarians do not miss Paneer Manchurian and Olive Vegetarian Fried rice.
Lunch / Dinner – Mon-Fri – ₹599 + TAX
FAQ
Is it Halal ?
Yes. it is as the menu primarily serves Arabian dishes.
Does Zaitoon offer Birthday celebrations ?
Yes, similar to other barbeque restaurants, Zaitoon also has birthday celebrations.
10. Pind, Chennai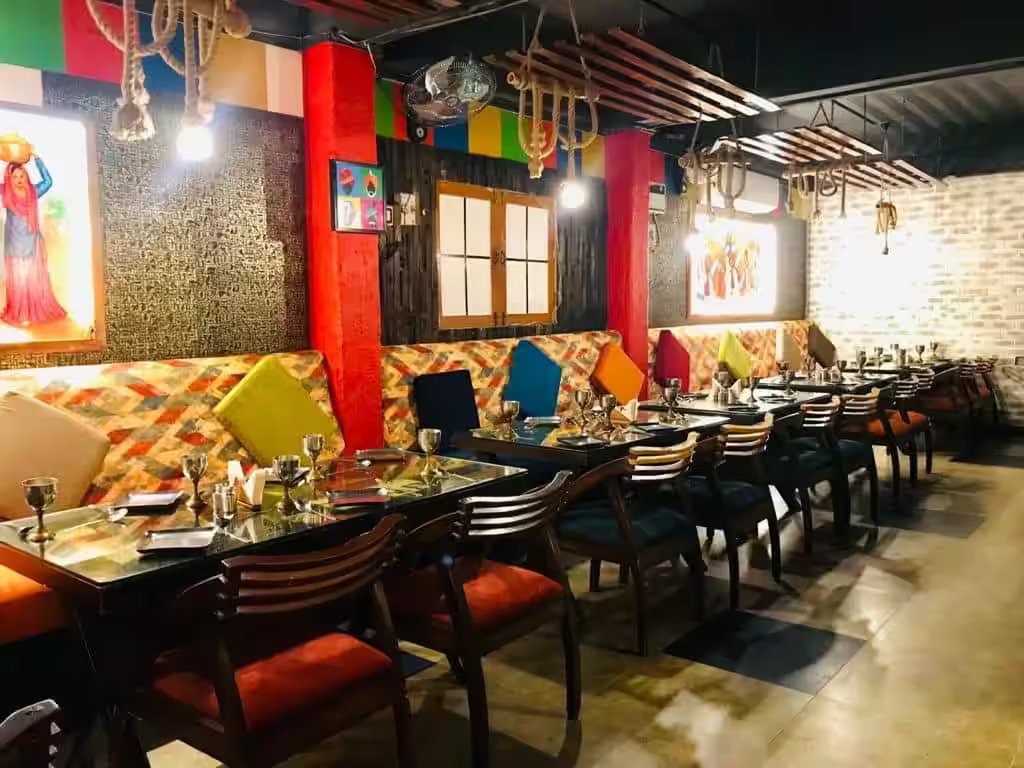 Pind is a pure desi-style restaurant with natural desi flavors. If you are North Indian, you will love the food here. Authentic natural Punjabi flavors are added to the food.
We highly recommend their Panneer fingers, Burji, and Punjabi Thali.
Lunch and Dinner
Monday to Thursday- ₹ 549/-
Friday to Sunday-₹ 559/-
FAQ
What is the signature food of Pind Chennai ?
The Punjabi thali is their signature food.
How do you rate Pind?
From our experience, we will rate out of 5
Food: 4
Service: 4
Value: 4
Atmosphere: 4
11. Black Pearl
The black Pearl is a pirate-themed barbecue restaurant with a good ambiance, a place to relax after a long day's work, and a cool place to hang out with friends.
Their menu serves mainly North Indian, Mughlai, and Fast food. They have live counters for pizza and pasta as well. The vegetarian choices are fewer, so we recommend this restaurant to people who enjoy non-vegetarian foods.
Lunch
Vegetarian
Mon to Sat-₹600+ GST
Sun- ₹650+ GST
Non Veg
Mon to Sat-₹700+ GST
Sun-₹750+ GST
Dinner
Vegetarian
Mon to Tue-₹625+ GST
Wed to Sun-₹675+ GST
Non Vegetarian
Mon to Tue-₹725+ GST
Wed to Sun-₹775+ GST
FAQ
Is alcohol available at Black Pearl ?
Yes, a bar is available inside, but it is not a part of the table.
Is the price different for Kids ?
No, Pricing is the same for all age group.
12. Haunted Restaurant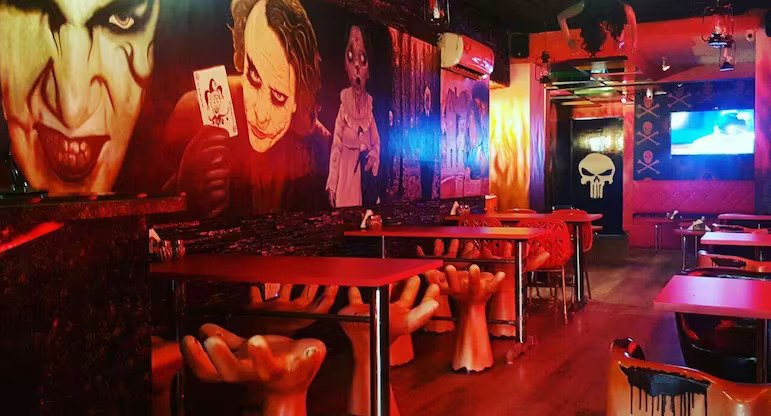 Haunted is another famous themed buffet restaurant in Chennai. This restaurant offers an unlimited buffet offering up a buffet of Arabian, Chinese, South & North Indian dishes.
We recommend trying their Angry Prawns, haunted fries, and Haunted Special Ghost kebab. Overall this is a restaurant to be enjoyed with kids as a family.
Weekdays
Vegetarian-₹499
Non Vegetarian-₹599
Weekends
Vegetarian-₹599
Non Vegetarian-₹699
FAQ
Do they make arrangements for birthday celebrations ?
Yes, they have special arrangements for birthdays.
Is the buffet Unlimited ?
Yes, the buffet is unlimited, I will say it is a good deal at this price point.
13. Copper Kitchen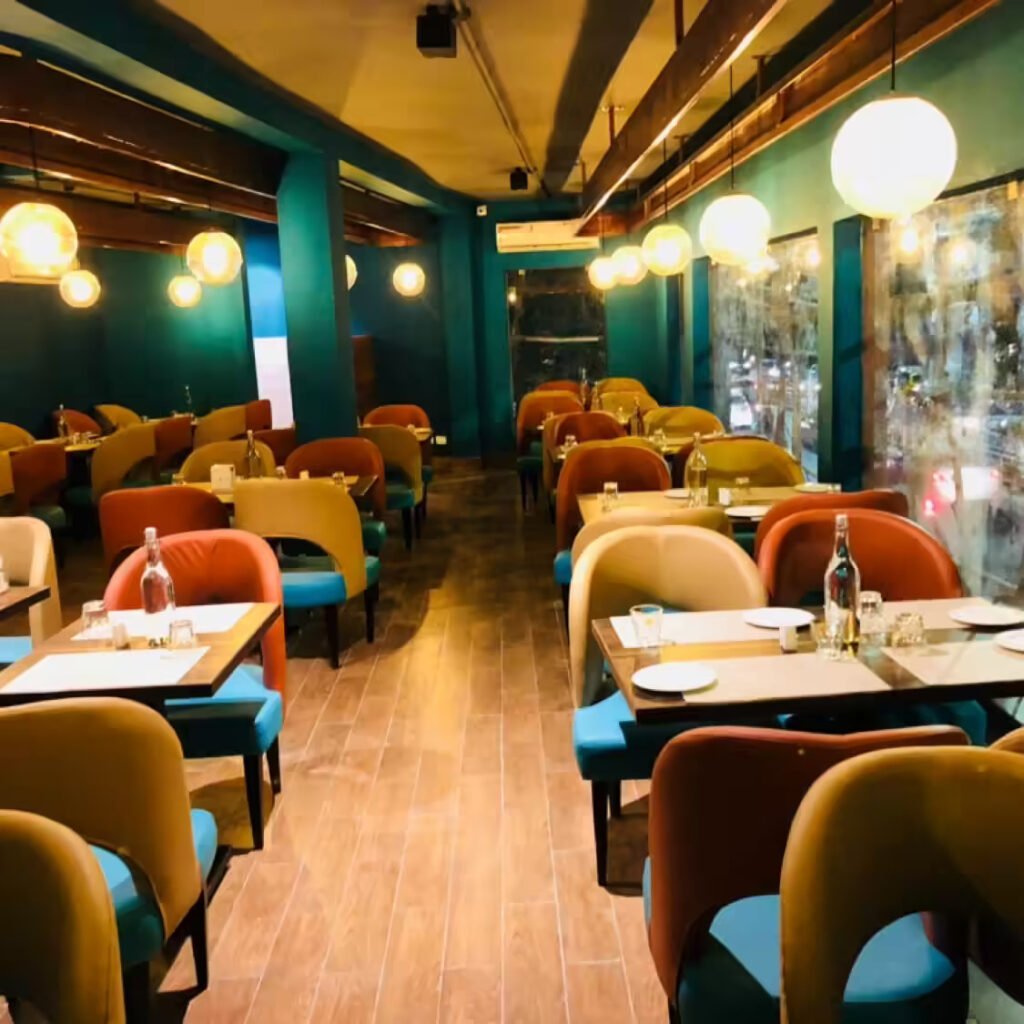 Copper Kitchen needs no special introduction for Chennaites. It specializes in Arabian, Chettinad, and BBQ. We would recommend it for its ambiance and the quality of Arabian dishes. This restaurant is well-suited for family outings.
Dinner -₹699
FAQ
Does this place serve both buffet n A la karte?
Yes, they serve both in Copper Kitchen.
Is there a vegetarian option available ?
Yes, as much as non veg foods, there are vegetarian foods available in this restaurant.
14. Coal Barbecue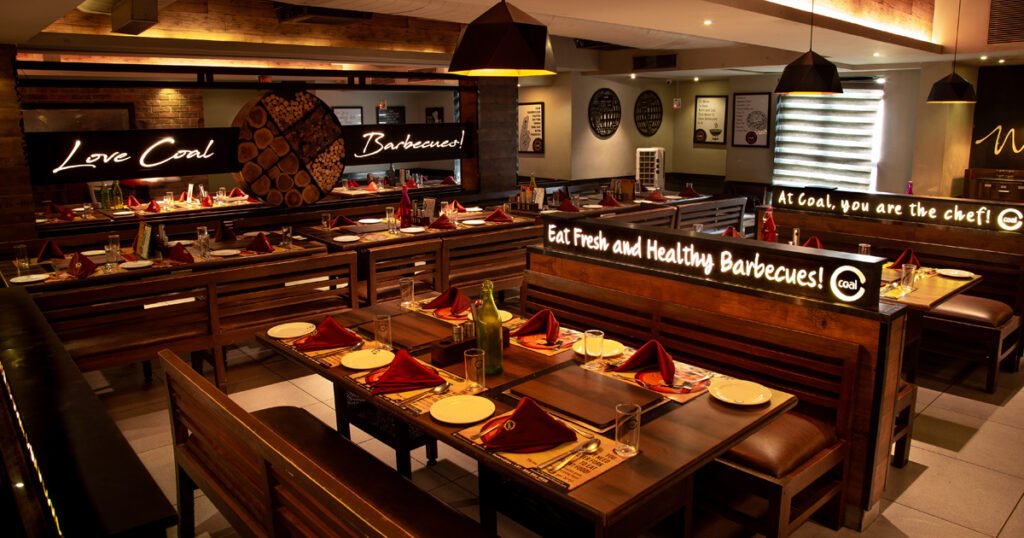 CB is also no stranger to live grills and unlimited buffet serving. This restaurant has a great ambiance and a wide variety of vegetarian and non-vegetarian foods. The over-the-table barbecue is cooked over coal, preserving the food's natural flavor.
We recommend going to this restaurant as a group; it will be more fun and enjoyable.
If you have never visited this restaurant, consider reserving a table for your next outing. Their unlimited buffet is one of the best in the city.
Lunch / Dinner
Mon- Tue-₹742
Wed-Fri-₹809
Sat-₹864
Sun- ₹901
Kids-₹349
FAQ
Does birthday celebration attract separate charges ?
No extra charges. They will give one small cake and their staff will sing for the birthday. It is also a nice place to celebrate birthdays. It will be a surprise for the birthday person.
Is it suitable for Vegetarian eaters?
If you are looking for a pure veg restaurant, this is not an ideal option as both veg, and non-veg foods are served here, but the vegetarian foods are delicious with super quality and are prepared with extreme precaution away from non-veg.
15. Absolute Barbecue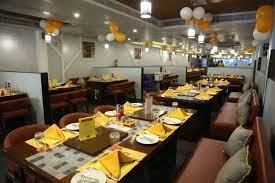 AB- Absolute Barbecue is one of the oldest and most famous BBQ chains in Chennai. It specializes in BBQ, Indian cuisine, Exotic meats, Continental specialties, and delectable desserts.
Compared to coal barbecue, AB looks like it has limited foods on the table, but we'll say it has one of the best foods in terms of quality and quantity. Again this is a groupie restaurant.
Lunch / Dinner- Weekdays
Vegetarian-₹786
Non Vegetarian-₹838
Kids-₹418
Lunch / Dinner- Weekends
Vegetarian-₹870
Non Veg-₹943
Kids-₹418
FAQ
Does AB require reservation ?
It is always advisable to make a reservation. Reservations are required for weekends, but you may be able to get a table without one during the week.
Can a corporate lunch be arranged ?
Yes, it can be arranged but the prices might differ as the corporate menu might have a change, check with the restaurant prior to avoid any hassle.
16. Smoke Hub Barbecue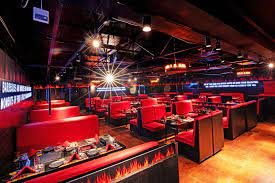 Smoke Hub Barbecue is similar to other barbecue chains. They are also the first barbeque to serve delicious Chinese starters, but again there is not much variety in the main course compared to CB or AB, but they have the right food that you can enjoy as friends or family. We recommend this restaurant for its smoky "over the table" food varieties.
Lunch / Dinner
Vegetarian / Non Vegetarian- ₹899 + tax
FAQ
Do you have a play area for kids?
Yes, in T Nagar branch, they do have a small place at the far end of tables as a play area for kids.
Are the veg dishes cooked separately?
Yes, the food is prepared separately for vegetarians and non vegetarians.
17. Grill Box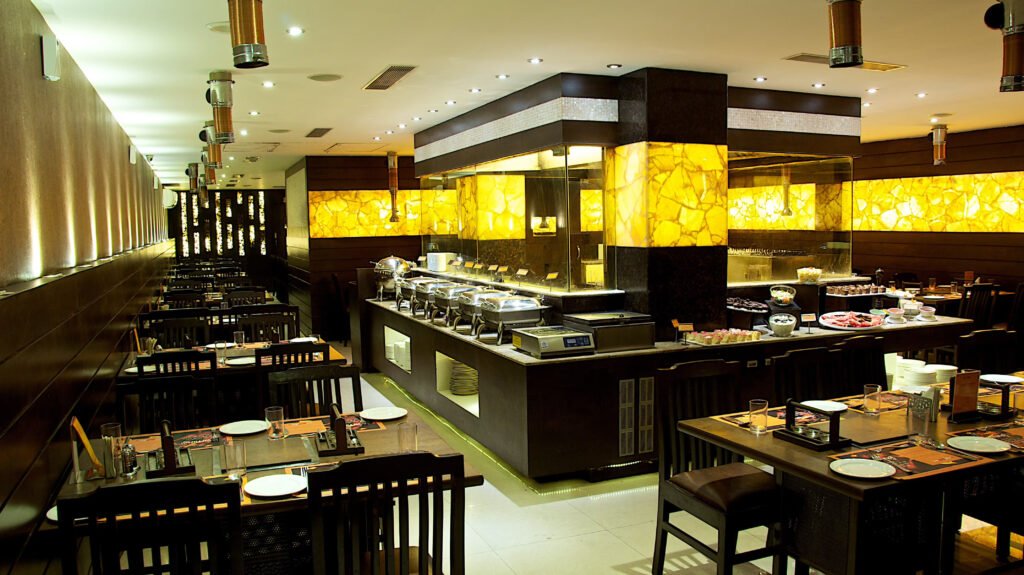 The grill box is also the same as the other BBQ restaurants but with slightly less pricing.
The grill box serves a non-vegetarian buffet with barbeque, and we recommend it for those who enjoy non-vegetarian starters. The starters, which include grilled chicken, mutton, and prawns, are the best part of the buffet in terms of taste.
Lunch
Mon to Sat
Vegetarian-₹540
Non Vegetarian-₹570
Sunday
Vegetarian-₹625
Non Vegetarian-₹675
Dinner
Mon to Sat
Vegetarian-₹600
Non Vegetarian-₹650
Sunday
Vegetarian-₹625
Non Vegetarian-₹675
Kids all day-₹ 300
FAQ
Are the children below charged separately ?
Yes, the kids buffet is applicable for ages ( 4 to 8)
Does the Grill Box have exotic meats ?
No, the Grill box does not serve exotic meats.
18. Barbecue Nation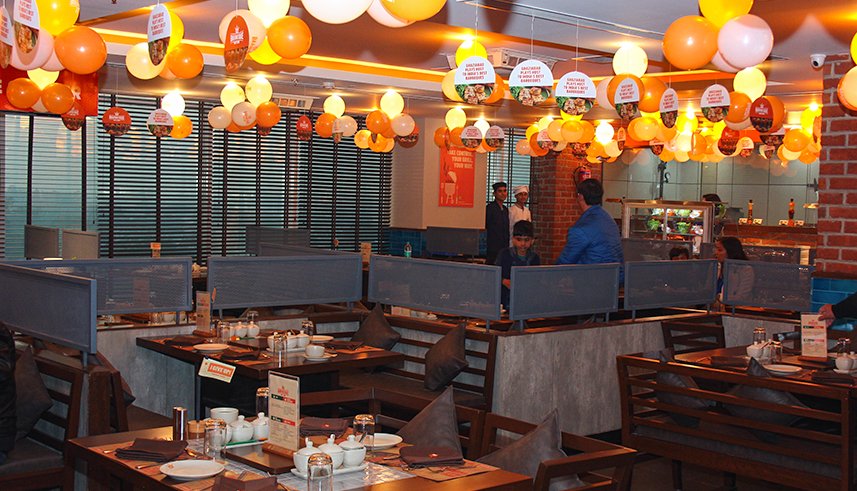 Barbecue Nation is the oldest and first restaurant to pioneer in the live counters, over-the-table, buffet menu, and still, they are the OG in the city.
Unlike Coal, Absolute, or Smoky Barbecues, they don't focus on Arabian, but their foods are based on Indian cuisine and use seasonal customer preferences to introduce new dishes.
We recommend BBQ nation, especially for its authentic Indian-style cuisine, and the OG never disappoints.
Lunch / Dinner
Mon to Sat
Vegetarian -₹ 729 per person
Non Vegetarian -₹789 person
Sunday
Vegetarian-₹724
Non Vegetarian-₹824
Kids -₹ 379.
FAQ
What is the difference between Absolute and Barbeque Nation ?
Well, price wise there is not much of a big difference but AB focuses on Arabian, Exotic cuisines, Barbeque Nation focuses on Indian cuisines.
Apart from that both restaurants have the best "over the table", live counters and main courses.
Does Barbeque nation charge for kids below age 6 years?
Yes, the kid buffet is applicable for ages between (4 to 8)
19. The Big Barbecue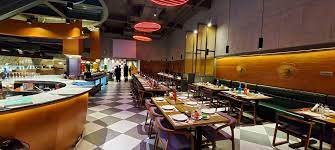 The Big Barbecue is a new entrant to the buffet restaurants in Chennai; as the name suggests they have pioneered the scale by offering the largest spread of delicacies in both vegetarian & non-vegetarian dishes.
Even the starters have a large spread; for example, There are 10 vegetarian and 8 non-vegetarian starters. The main course has a Mongolian live grill, Big BBQ special, local cuisine, exotic meats, pizzas, pasta, etc.
We recommend this place for people who love to try new places and to be frank it is one of the biggest BBQ restaurants in Chennai with over 250+ seating a variety of foods in both vegetarian and non vegetarian.
Lunch / Dinner
Vegetarian- ₹725
Non Vegetarian-₹799
FAQ
What is the main difference between the Big Barbecue and the other BBQs?
There is not much difference, except the Big BBQ is an extended version of the other restaurants in terms of food varieties and large seating capacity.
Is the Big Barbeque worth the price ?
Yes, The Big BBQ is definitely worth it for this price point. If you peek at their menu, you can see the various food varieties and it is definitely one of the best picks in buffet restaurants.
20. Mexicano Griller
This is a fantastic Mexican restaurant that serves a wide variety of spicy and grilled dishes. We would recommend this restaurant to anyone who enjoys spicy Mexican cuisine. They have amazing Quesadillas, burritos, steaks, and so much more that will satisfy \your taste buds and your stomach, and their quantity is good. With the Mexican hats and table booths, this place delivers an urban Mexican vibe. Below are the prices.
Mexicano Griller Buffet Price
Vegetarian and Non Vegetarian- ₹899 + GST
FAQs
Is the food served halal?
Yes, most buffet restaurants in Chennai only serve Halal food.
Is Mexicano Griller similar to a Barbeque restaurant ?
The Mexicano griller exclusively serves Mexican cuisine, whereas Barbeque restaurants serve Arabian, continental, South and North Indian cuisines.
If you enjoy spicy foods, Mexicano Griller is the restaurant to try.
What are restaurants have you tried in the above list of the best buffet restaurants in Chennai. Do you have any other suggestions? Let me know in the comments below.
LIKE WHAT YOU READ? WHY NOT SUBSCRIBE?
---
You Might Also Like
WHAT'S YOUR REACTION ON THIS?