Elemental Review: Pixar movies have always been a source of calm and comfort for viewers of all ages. The age-friendly stories, the delightful animations, the emotional connection are wrapped in a delightful bundle of joy and cheer perhaps with a few happy tears as well. The vibrant color palette, the relatable characters, a water-tight story, a bundle of lessons are all packed within two hours of screentime. No matter which Pixar movie it is, there is never a dull moment, despite a certain level of predictability. The production house's latest animated offering 'Elemental' is yet another addition to the heartfelt and colorful story-telling of the Pixar world. The movie was released in theatres on June 23, 2023.
**Spoilers ahead!**
Elemental Trailer
Elemental Review
Disney Pixar's latest theatrical offering 'Elemental' features personified elements – earth, water, fire and wind. It tells the story of Ember, a fire-person. Each element has their own lifestyle at the Element city. Ember's parents Bernie and Cinder left their home and came to the Element city to set up a new life. They made a place for themselves in the new city, faced the challenges of being an immigrant and strived hard to earn their keep.
Also Read: 15 Powerful Foods for a Stronger Immune System
Ember led a life chalked out by her parents. Since she was a child, she was preparing to take the reigns of her family shop after her father retires. But she used to fail at the tasks her father put for her. It wasn't until Wade, a water person, that Ember learned that she is perhaps not destined to run the shop. Wade makes Ember see the truth and the two eventually fall in love.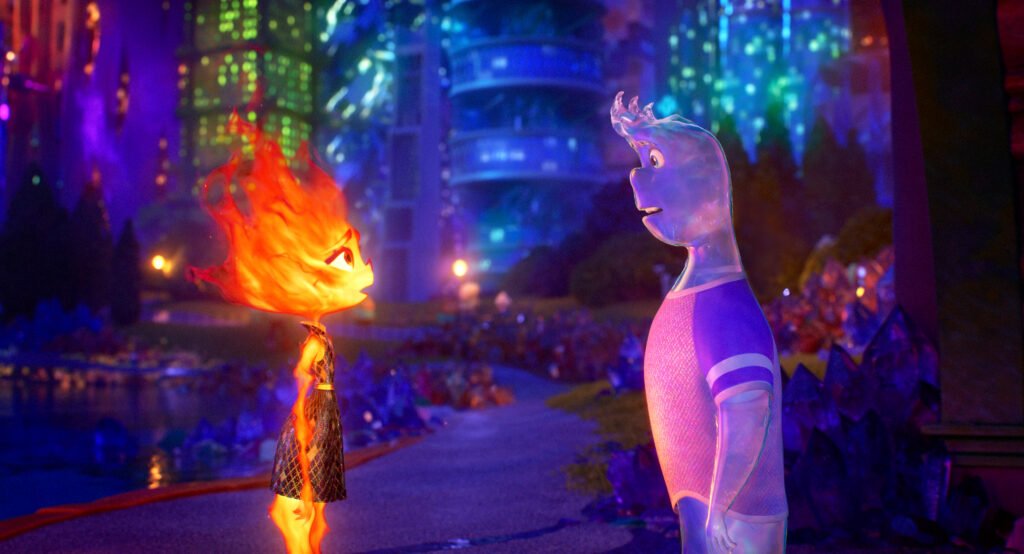 Elemental Review
Disney Pixar's 'Elemental' brings back the classic Pixar charm in the movies. We have an emotional coming-of-age story, and a slew of life-lessons along the way. The animation is very detailed and crisp adding into the immersive storytelling experience. The romance story between the leads is quite endearing to see. The leads are literally opposites of each other but the movie goes to show how even opposites can be together if there is love, understanding and compassion for each other.
The humor in the movie is shown when the elements interact with each other. The movie shows how immigrants are treated in a community, how new people are frowned upon and not easily accepted as well. But eventually, everyone comes around. In a place which is a melting pot of cultures and traditions, it is imperative that there is a framework which gives everyone a chance to live in harmony. 'Elemental' drops a slight nod to these situations that we see in our daily lives.
Also Read: Glamorous Season 1 Review: It's Just the Romcom You Need to Watch
'Elemental' was Pixar's first in theatre this year after a couple of OTT releases in the past, and it showed. It failed to rake up the numbers in the theatres. But despite its lack of numbers at the box office, 'Elemental' is a delightful movie to watch. One more good thing about Pixar movies is that one gets the soundtrack in multiple languages and it was no different with 'Elemental' either. There are not one but several versions of the main track 'Steal the Show' originally sung in English by Lauv.
JAL Rating – Elemental Rating
JAL gives 'Elemental' a stunning four embers. What are your thoughts about the movie? Let us know in the comments below!
You might also like to read
WHAT'S YOUR REACTION ON THIS?