Parasite Movie Review – Is the movie Parasite OVERRATED? Are you someone who watched Parasite after hearing about it stealing all the awards at the Oscars? Or did you get peer pressured into watching it after the endless updates on the 'gram by your friends? I bet, some watched it after Vijay-Na fans started bashing it for copying the story from "Minsara Kanna" (Whatever happened to the lawsuit on the producers though?). Or were you smart enough to wait it out and watch it on Prime? Okay, whenever you watched it if you thought to yourself "Um, Did I just miss something or is it overrated?" we'd like to assure you that you didn't miss anything out and we're gonna validate that claim!
Parasite Movie Review – Did it really win 4 Oscars!?
Parasite made history, by being the first foreign-language film to win the "Best Picture", along with 3 other awards for "Best Direction", "Best Original Screenplay" and "Best Foreign Film".
We have little to no doubt that it deserved the Foreign film category, but Best Picture? Believe it or not, it overtook some gems like "1917" and "Once Upon a Time in Hollywood". Times like these make you wonder if they won due to "Asian" inclusion in the "diversity" plan of the Academy Awards. I'm sure there are at least a hundred better Asian movies! Let's compare this to A.R. Rahman winning Oscars for "Jai Ho" from Slumdog Millionaire. No doubt that was a good song, but, have these people heard his work from Jodha Akbar or Kandukonden Kandukonden or Roja?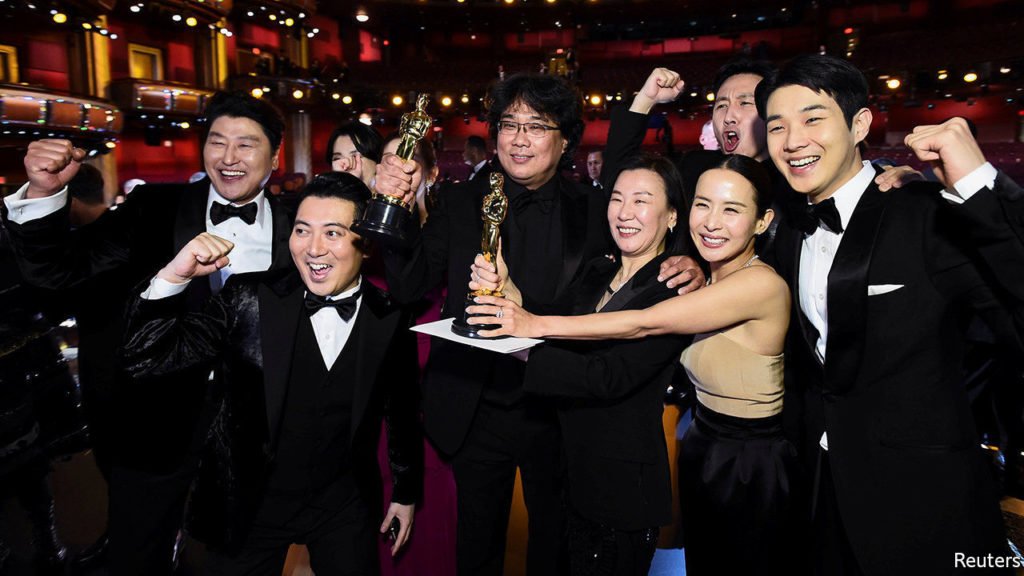 PlotHoles
Are Rich people dumb or is it just the Parks?
They literally hired 4 people they just met, to work in their home, with their children, with absolutely no background checks! They even got them to fire the staff that's been working with them for decades! Also, they randomly smell Mr.Kim in their living room one night! And the teen daughter hears Ki-Woo's notification tone! And NOTHING!? I was just waiting to check at what point their brains would start working and connect the dots!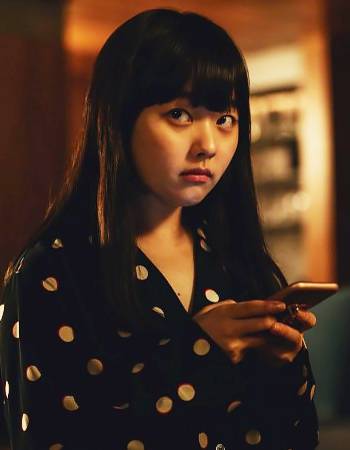 Throughout the movie, the Kims have been shown as poor people, living in a small and suffocating house, with uneducated parents and no proper access to the internet and not being able to afford a bug spray. Surprisingly, they were just as good looking and well dressed as the Parks. They were so well-groomed in the nice clothes they own and their on-point salon hair, and subtle makeup on their almost flawless skin! We understand they were trying to blend in, but umm, where did the money come from?
In the movie, where Kim Ki-Taek tries to escape right after committing cold-blooded murder, runs away from the house onto the road, and then "Vanishes into thin air" until the suspense was broken at the very end of the movie. We clearly see a CCTV stationed at the neighbor's house with the perfect angle to capture him walking back into the garage. So, where did that footage go? Or was it conveniently faulty?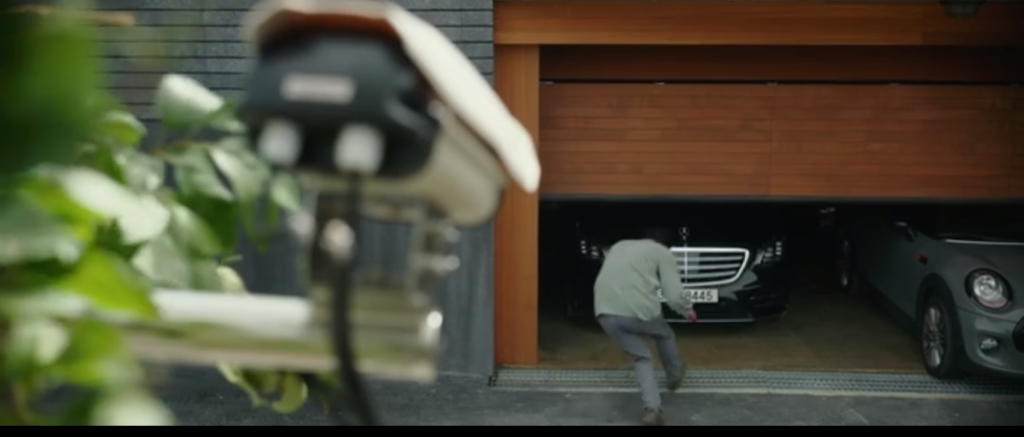 According to Google, a parasite is an organism that lives in or on an organism of another species (its host) and benefits by deriving nutrients and ends up harming the host. Isn't this exactly what happened in the movie? Then why justify the actions and murders of Kims by calling it as the wrath of the divide between classes? The Kims conned an innocent family and enter into their home. They take away the jobs AND LIVES of other innocent poor people (Now it's conveniently "Survival instinct" and no more "Social Divide" isn't it?)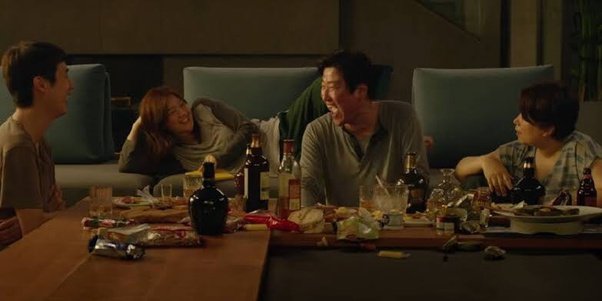 Why do the makers get us to root for the Kims, when all they've done is harm others? In my opinion, portrayal or stereotyping rich people to be snooty and highly intolerant, and having them murdered for not being able to tolerate foul odour, will only further widen the so-called "Class – Divide".
Speaking of how people interpreted Class-Division to be reason enough to go around killing, there are some people that could point to a metaphor in every small little object shown in the background. After hearing "If you didn't understand what the stone that Ki-Woo carries with him means, then you didn't understand what the movie meant!" I decided to watch some decoding videos which had 1M+ views (Thank you, 1M people, for making me feel not alone).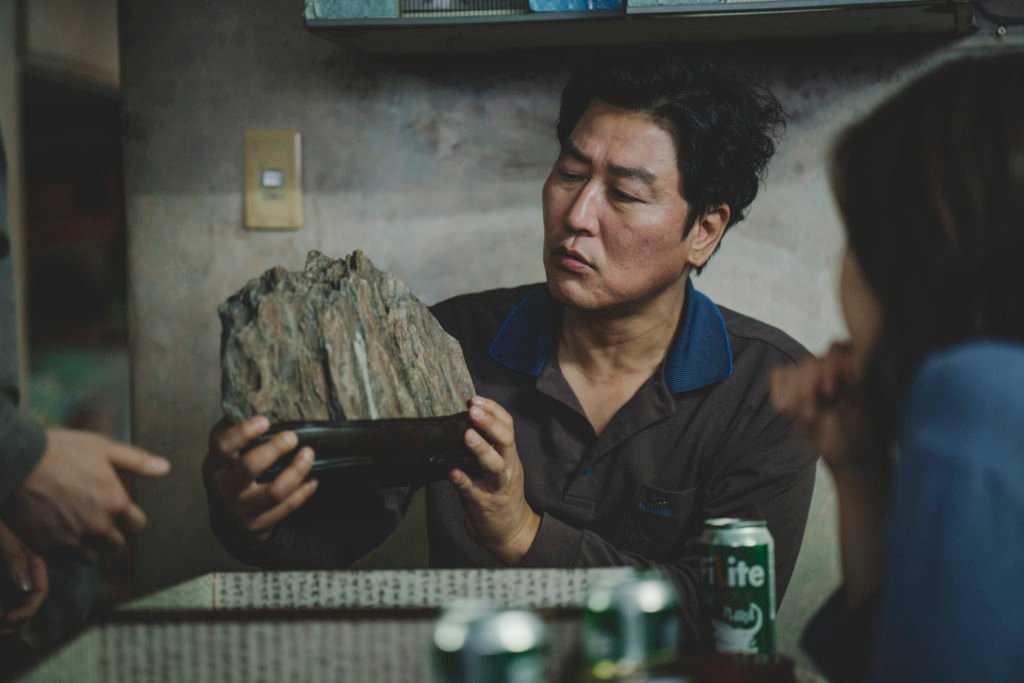 One YouTuber said, the stone is so significant because it represents Ki-Woo himself, while another said, the stone is the actual 'Parasite' of the movie. Another bizarre theory I heard was how the 'smell' of the poor people(which surprisingly only Mr.Kim had) was guilt that somehow never left him for cheating his owners (Can Guilt of cheating someone also makes you kill them?)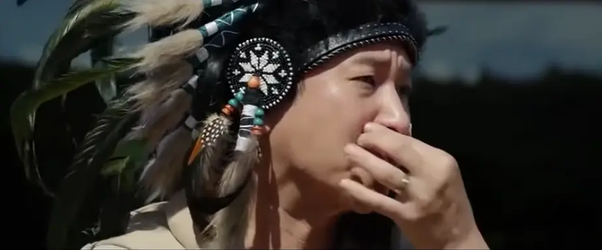 And, we seriously need to make a poll to know people's interpretation of the ending, just to know how many people didn't understand, Ki-Woo actually didn't get rich and buy the house!! Sorry if you were believing this version, until now!
Now, all this being discussed, there's no doubt that Parasite is technically brilliant and seamlessly edited and directed! It definitely deserves the awards it has gotten for direction and screenplay, but it wasn't quite the groundbreaking cinematic experience you'd expect after hearing rave reviews. So yes, it's a bit overrated.
Let us know what you think, in the comments section!
And, don't forget to follow and visit JUST A LIBRARY for more interesting news on various domains.
WHAT'S YOUR REACTION ON THIS?