Taxi Driver Review: Season 1 – A sleek black premium taxi stops outside a karaoke bar. A woman steps out with an open envelop and enters a room. She presses the numbers written on the envelop. The screen lights up. "Deluxe Taxi by Rainbow Taxi" shows up on screen. An automated voice thanks the woman for opting for their services and proceeds to list the safety precautions. Then, it asks, "If you wish to get your revenge on the people that harassed you, push the blue button on the left. If you don't want to punish them, push the red button on the right. Please make your choice."
What would you do if you had a chance to punish the people who wronged you and got away with it? In this Taxi Driver review of season 1, let's get into why this Kdrama is so popular that unlike the usual tradition of single seasons in Kdrama, Taxi Driver has bagged another season!
TW: Sexual assault, graphic scenes of murder
Taxi Driver Trailer
Taxi Driver is an action-crime Kdrama which premiered on 9th April, 2021 and would go on to become one of the most popular and highly acclaimed kdramas of 2021. Taxi driver's season 1 finale has achieved the titled of the fourth highest rating in the SBS (channel) history in the Friday-Saturday drama category. The Korean media outlet Dispatch has mentioned that the series has been inspired by various real-life incidents and has incorporated those incidents in the story. Season 2 of Taxi Driver is currently ongoing, it premiered on 17th February, 2023 with new episodes coming out every week on Friday and Saturday KST.
ALSO READ: The Glory Review: Season 1 – What's The Hype About?
Taxi Driver Review Season 1 Plot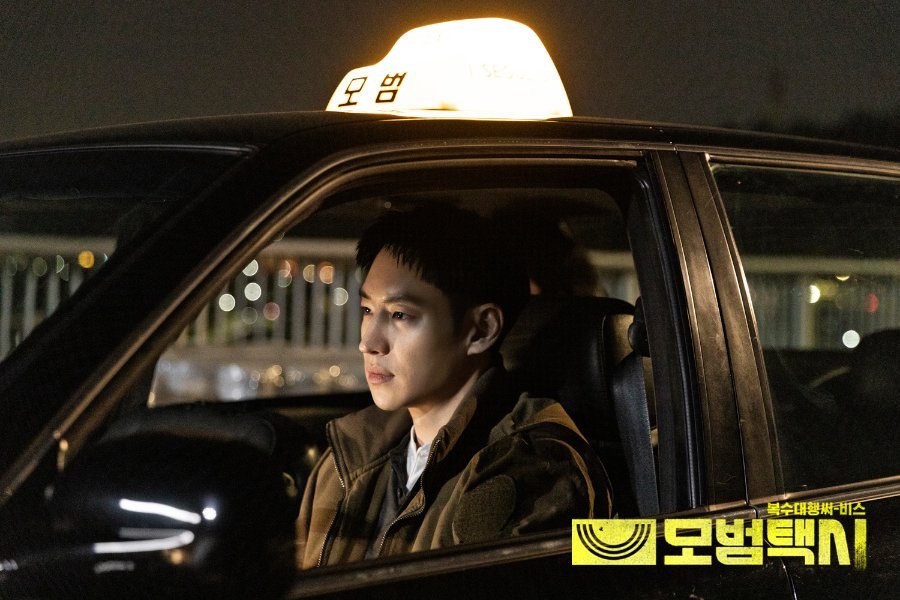 Taxi Driver revolves Kim Do-gi, the actual taxi driver in question, a former military official who joins a taxi company after the murder of his mother. Now, the interesting bit is that the CEO of the taxi company Jang Sung-chul, is a victim of such crimes as well. He decides to put together a group of such victims in order to provide revenge services to similar people who have been wronged by the loop hopes and incompetence of the judicial system. Together, the group functions as an extra-judicial authority who carry out revenge for their customers, kidnap the culprits and lock them up in an effort to properly "reform" them.
LIKE WHAT YOU READ? WHY NOT SUBSCRIBE?
---
Taxi Driver Review Season 1 – Is Taxi Driver Kdrama Worth Watching?
The production team of our Korean Taxi Driver took, quite literally, what Martin Scorsese's Travis Bickle mentions in the 1976 iconic film by the same name:
This city here is like an open sewer, you know, it's full of filth and scum. Sometimes I can hardly take it. Whatever ever becomes the President should just – really clean it up, know what I mean? Sometimes I go out and I smell it. I get headaches, it's so bad, you know. It's like – they just never go away, you know. It's like I think that the President should clean up this whole mess here. He should flush it down the fuckin' toilet.
So, it doesn't come off as a surprise as our team of Korean Robin Hoods decide to do exactly what Bickle suggests. They start cleaning up the filth.
ALSO READ: Stromboli Movie Review – Discover Yourself and Face Your Fear
This Kdrama features not only thrilling storyline but also fantastic action sequences. The entire cast has also been praised for their spectacular acting. One of the highlights of the show, that keeps the viewers hooked is the teamwork of the Rainbow Taxi team and the ingenious ways that they come up to reveal and catch the criminals. They disguise themselves, hack into company systems, cameras and escape the police and the government unnoticed. They highlight the loopholes in the system and how criminals run free despite being convicted or live a life without remorse in the prisons while the family of the victims suffer every single day.
This group of Robin Hoods or well, as according to the police and the law, criminals find out ways to catch the culprits who are manage to escape. So, would you call them a team of Robin Hoods or are they just another group of vigilantes?
Something to consider as viewers is that although Taxi Driver is a brilliant thriller to keep you on your toes, it is also one of the dark and extremely violent one. The plot is loosely based on actual crimes and some of these crimes can be triggering for certain viewers. There are also quite a few gory scenes of death and murder. So, this is definitely not a light watch.
Taxi Driver Kdrama: Season 1 – JAL Rating
JAL gives the Kdrama Taxi Driver a rating of 4.5 out of 5. All in all, Taxi Driver is a must watch for fans of thriller and those who can stomach it. Catch Taxi Driver season 1 on Netflix!
You Might Also Like To Read
WHAT'S YOUR REACTION ON THIS?